Positive Affirmations for Your Stomach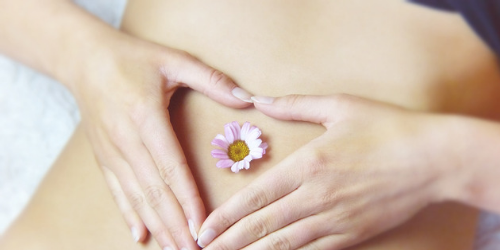 Positive affirmations have the ability to reprogram your subconscious mind and therefore your reality by overcoming subconscious blockages. Positive thinking is very powerful, as demonstrated by quantum physics.
Combining positive affirmations with healing music makes the experience more pleasurable and makes it easier to practice and repeat the positive affirmations as long as you want until you experience a positive shift in your vibration.
These are positive affirmations for your stomach, i.e. affirmations to heal your stomach problems and their associated emotions. They are combined with with relaxing guitar music. They address the emotional causes of stomach problems. So whether you suffer from stomach pain or stomach problems like bloating, acidity, indigestion, nausea, heartburn, gastritis, acid reflux, or peptic ulcers, these positive affirmations will be of benefit for you.
Click the "play" button to listen free to these positive affirmations. Click the "buy" button to purchase and download the audio so you can listen to it offline on your mobile phone via the free bandcamp app.
Positive Affirmations for Your Stomach
contained in this audio
I have a happy stomach.
I digest food easily.
I digest ideas easily.
I digest life easily.
I say good bye to disgusts.
I say good bye to disappointments.
I say good bye to frustrations.
I say good bye to bitterness.
I am content.
I am tranquil.
I have a happy stomach.
I welcome contentment in my life.
Even if something did not turn out as expected, I am ok.
I view life from a broad and positive perspective.
I can master and overcome unpleasant things, and emerge from them strengthened.
I set my sight more accurately on the next step.
I welcome fulfilment in my life.
I stop judging myself, and my own achievements, against other people's standards.
The real measure of success is my wellbeing.
I love and approve of myself.
I have a happy stomach.
I am confident.
I digest the new every day and all is well.
I open myself up to new positive experiences.
I am content.
I am tranquil.
I have a happy stomach.

For more information on the emotional causes and natural remedies available, you can read my article: How to Heal Your Stomach Naturally and Holistically