Did you know that the food you eat affects the emotions you feel, the thoughts you think and the decisions you make? 
We know this subconsciously. But how does it work? I explain it in this entertaining video about Mood Food: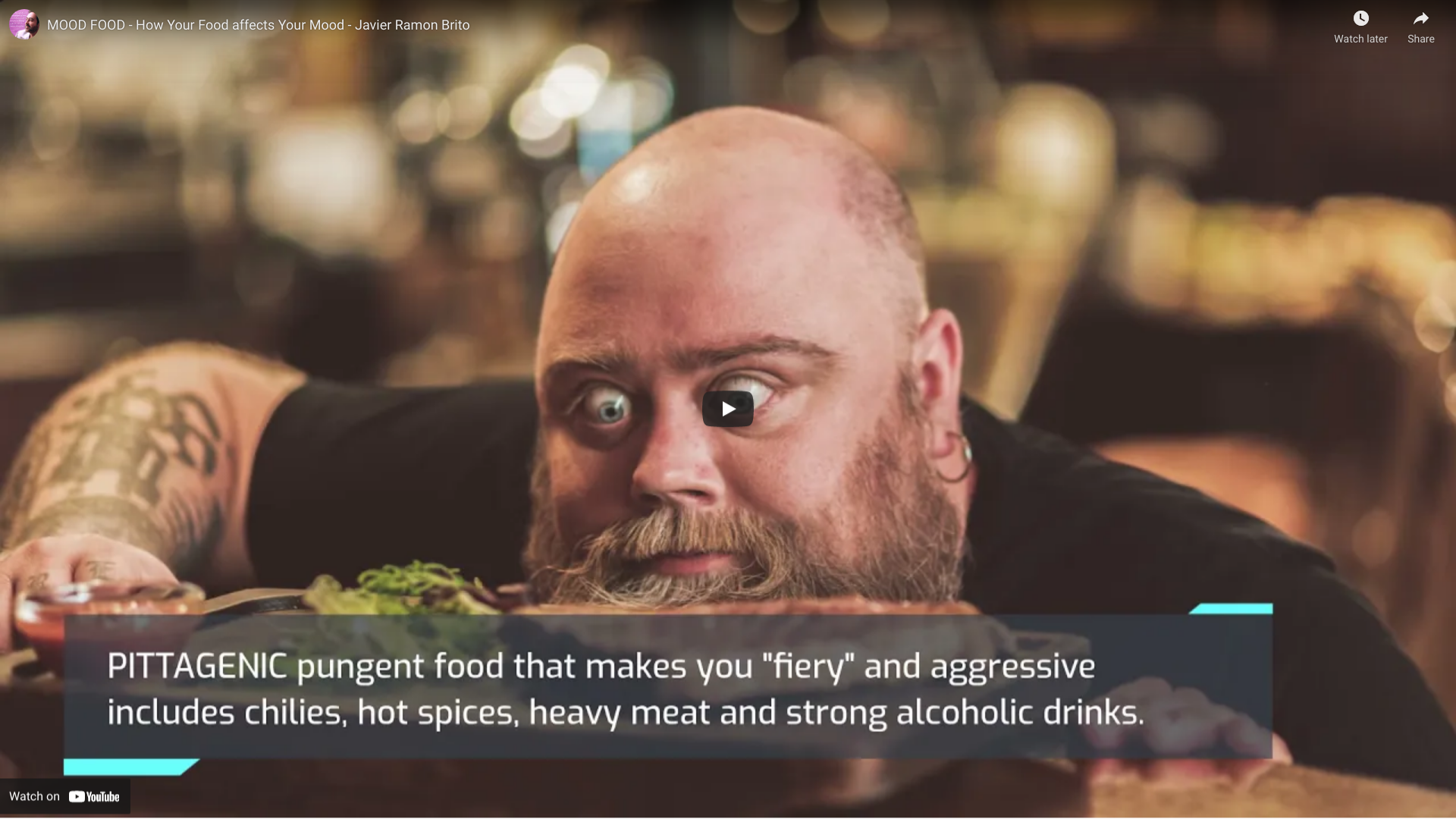 I hope you feel inspired by this video. If you want to know more about how to balance your emotions (and your body) with food according to Ayurveda, I have some free articles on my website, like this one about Ayurveda tips to improve your daily life.
You can also be tempted to know and use the right music for your dosha, which you can listen for free on my music site and on Spotify. 
Oh, and if you do not know your dosha according to Ayurveda, you can always go back to my free quiz about Ayurvedic doshas.
Stay well. Take good care of yourself. 
Javier Ramon Brito
P.S. If you have not done so, Subscribe to my YouTube Channel here. Don't miss the many free valuable tools I give you there!
Also, feel free to resend this email to any of your friends who might be interested in receiving my holistic tips. Thank you!
You can also change or unsubscribe your email below.